It has 2 houses of full renting:
El Pajar del Buho I (La Cuesta-Soria) for 8+9 people
Old big house of 300 m2 with more than three centuries. It has been rebuilt respecting its structure and original design, holm oak. It is decorated with antiques and hardwood furniture. It has all facilities. It has two shared bathrooms, 6 double bedrooms, utility living room of 28 m2, reception, kitchen (fully equipped kitchen with dishwasher, washing machine, microwave, etc.) living room, reading room and games, everything distributed  in three floors. They also have heating, fireplace and TV. Outside there is a garden with barbecue and furniture, terrace and parking area.
 
El Pajar del Buho II (El Villar de Enciso-La Rioja) for 8+2 people
 
Cottage of full renting in El Villar, La Rioja. It has 160 m2, four double bedrooms (two with bed of 150 and two with bed of 135), kitchen-living room, three bathrooms, living room with sofa-beds, fireplace, small garden. The kitchen is fully equipped, heating, TV with Canal Plus, DVD, stereo. Good access (the house is in the square of the village) you can park in front of the house. 800 m of the deposit of the footprints and dinosaur replicas, three kilometers from Enciso, paleontological center and theme park, 5 kms from Ayedo, 14 kilometers from the thermal pools and spa Arnedillo ...
WHERE TO GO
Ruta de las Icnitas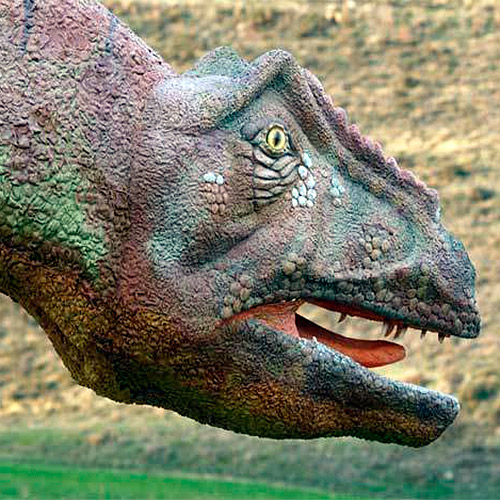 Stepping through the same places that the dinosaurs did hundreds of millions of years ago, is possible in the Highlands of Soria. There is a Paleontological Room in Villar del Río and huge sculptures ...
Ruta de las Icnitas

In the municipality term of Enciso there are cataloged 1,400 dinosaur footprints. It is the starting point for visiting the footprints, from the Paleontological Center. In the track from Enciso to Nav...
Acebal de Garagueta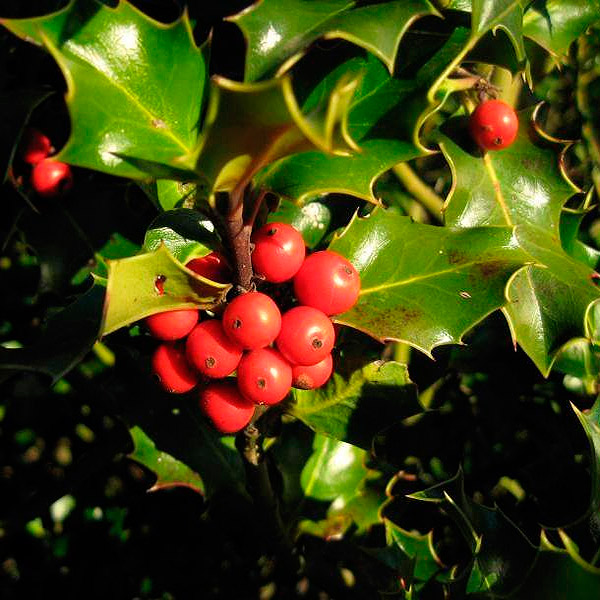 One of the greatest pure holly trees of Spain between Torrearévalo and Arévalo de la Sierra, locality of this last one with its House of the Holly. ZEPA and LIC area, as well as a Nature Reserve. The ...
UPCOMING EVENTS
IV Desafío Tierras Altas
En Fuentes de Magaña, 23 de julio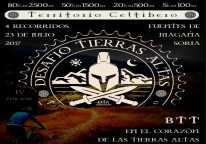 Maratón BTT por los espectaculares parajes de las Tierras Altas de Soria, transitando por el GR86: sendero ibérico Soriano, PR: Ruta de las Fuentes, La Fortaleza Medieval de Magaña, Despoblados, Castr...
Enclave de Agua
En Soria, del 27 al 29 de julio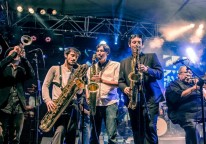 El Festival de Música Afroamericana Enclave de Agua es una iniciativa turístico/cultural organizada por el Ayuntamiento de Soria. Se trata de un festival multidisciplinar dedicado a música de raíz afr...
Feria del Libro Expoesía
En Soria, del 4 al 11 de agosto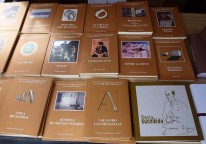 La Feria del Libro Expoesía de la ciudad de Soria tiene cada año como punto de encuentro La Dehesa; un céntrico escenario de gran atractivo cultural y paisajístico, además de ser el parque y jardín po...